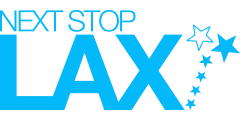 Am I Eligible?
This is a question asked by all our clients. It can be a very complicated process and, in our opinion, there isn't much help out there to give you an understanding of the Visa Requirements. This makes it difficult to determine whether or not you are eligible for a Visa for the United States. We've helped hundreds of people secure their working papers for the United States from many countries around the world. We have a proven track record of success. We believe we have a good understanding of what makes a person eligible, and therefore, whether you are. We offer a free eligibility assessment. To do this, you can either complete the form below or call or email us. If you would like more information on visas, check out our visa types information, and to see those that have been successful securing visas, check out our testimonials.
What are the Requirements?
We have a large amount of visa information here at Next Stop LAX. Some of which is on the site, some of which we have in document form, some of which is in the team's experience and expertise. Check out our Visa Types page to see the visas we specialise in, and more information about the credentials and requirements of each. If you wish to be sent some free general information by email about the visa process with a more detailed outline of the O-1 visa, then just complete the form on the right.