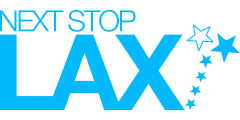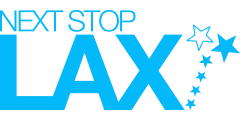 What is Next Stop
LAX?
"Next Stop LAX, located in the entertainment capital of the world, Hollywood, California, was founded in 2008 by Andy Newton Lee to meet the unique needs of top tier international talent relocating to the United States.
With offices in Hollywood, London, Sydney and New York, Next Stop LAX specializes in assisting and representing talented individuals who want to work in the United States. Next Stop LAX handles visa paperwork for world-class artists including actors, writers, producers, directors, musicians, DJs, designers, illustrators, TV hosts, dancers and models, and many others seeking to enrich the US entertainment industry with their extraordinary expertise. Next Stop LAX also provides services for leaders in other fields – business, science, sport, technology – and assists with green card applications. We have helped with visa applications for everyone from teenage YouTube stars to trapeze artists to free runners to self-help gurus to world-record holding athletes to reality TV contestants, along with more conventional job descriptions. It ain't what you do, it's the way that you've done it… Whatever it is you do, if you're a leader in a specialized field, we can help.
Why Choose Next Stop LAX?
Next Stop LAX offers a streamlined, personalized, specialized immigration consultancy service. We are not attorneys, nor do we offer legal advice. Instead, we guide you through the immigration maze, link you to information you need, and help you gather evidence, fill in forms, submit documents, and navigate embassy or port of entry requirements. We facilitate every part of the process so it runs more smoothly leaving you and your team to focus on what you do best – your career.
Your visa approval isn't the end of our relationship. We'll keep track of changing and ongoing paperwork requirements with the US government, and send you timely reminders about re-filing, or even upgrading to a green card. We hold seminars on US tax and health insurance issues. We host pilot season parties and other networking events in cities around the world. Once you become part of the Next Stop LAX family, we take care of your immigration needs for as long as you want to live and work in the USA.
Our Promise
At Next Stop LAX we ask for half the payment on instruction and half the payment on approval, and we can offer payment plans for the latter 50%. We do need the first instalment before we start work on your petition, nonetheless.
In the unlikely event that the visa is denied, we re-file your case for free either immediately or at a later date, whichever you choose. In the extremely unlikely event your visa is denied a second time, we will waive the second half of your payment. You have no need to worry about risking a large cash amount and ending up with no visa.
For our part, we rigorously screen all applicants and only take on those we believe we can successfully present to USCIS – and we have successfully presented a number of unusual cases. We specialize in the O-1 visa for Aliens of Extraordinary Ability, especially within the entertainment industry and arts, and know this area inside out.
If you have questions, or would like to talk to us about your next step towards a US working visa, please contact us via email