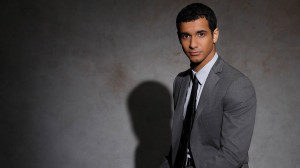 Elyes Gabel in Season 3 of 'Body of Proof'.
We're extremely proud here at Next Stop LAX of our work, and it only ads to the gratification when our clients continue their home success' in the States. Congratulations Elyes Gabel… keep up the good work.
Actor Bio
Amazingly versatile and talented, Elyes Gabel will be seen as Fassbach in the upcoming feature "WWZ," opposite Brad Pitt.

Gabel trained at Strodes College in England, the Oldham Theatre Workshop and the Northern Kids Theatre Company. A keen sportsman and enjoys tennis and football, he resides in Los Angeles.Earlier this year he was Mark Strong's son in "Welcome to the Punch," with James McAvoy. On the TV front Gabel recurrred in "Game of Thrones" and "The Borgias." He has garnered many accolades, including being nominated Best Newcomer during the UK's National Television Awards in 2005.
PERSONAL INFORMATION
HOMETOWN London, England
BIRTHDATE May 8
Further Information:
Credits: Copy from http://beta.abc.go.com/ images from http://beta.abc.go.com and http://www.imdb.com